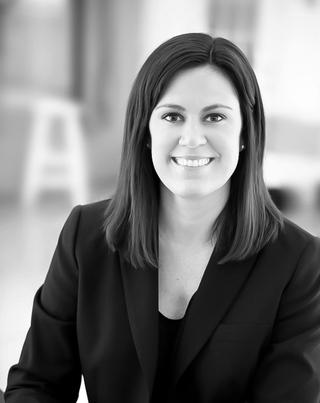 Erin Ward Broker Broker
Tel: | Email: wardresidential@gmail.com
Address: 350 W. Hubbard Chicago, IL 60654 | Company: Related Sales | License ID:
License ID:
Tel

:
Email

: wardresidential@gmail.com
Company

: Related Sales
Address

: 350 W. Hubbard Chicago, IL 60654
My goal is for every one of my clients to look back on their home sale or purchase and feel like they got the best price, the best service and the best experience the real estate industry has to offer. I strive to ensure that my buyers identify a property that meets their full list of needs while assisting them through the whole buying process. All of the details that need attention are handled with my guidance to ensure a smooth closing and a positive buying experience. For my sellers, my goal is to make sure your home sells for the highest price in the shortest amount of time. I do this by working with my clients to make sure their home shows in the most optimal condition, we properly price the home by assessing market value, and we tailor all marketing and advertising efforts specifically to the property being sold.

At the end of the day, client satisfaction is my number one goal. This means returning calls and e-mails the same day, accommodating appointment requests and showings and providing all parties involved in the transaction with the information necessary to make every deal as smooth as possible start to finish.

I have been consulting buyers and sellers through residential real estate transactions since 2001. Born and raised in Chicago, I bring a strong, broad based knowledge of the city and it's many neighborhoods to my business.

Additionally, I have been a new construction expert serving on some of the most successful development teams in Chicago history, most recently, as lead sales consultant for Related Midwest of the larger Related Companies in New York City. My broad scope of experience allows me to constantly stay up to date on all of the micro-markets within Chicago so I can always maintain a pulse on the overall market.

As my business has grown over the years, I have been fortunate enough to build a team of successful agents around me. This team environment allows me to handle a high volume of sales without compromising the exceptional level of service I provide to my clients. Whether you are a first time homebuyer, a CEO looking to sell your house, or a builder looking to purchase land for development, my team has the experience and knowledge to serve all of your real estate needs.

As for additional expertise, I believe it is more important now than ever that consumers have a real estate consultant with a firm grasp on technolgy and all it has to offer for both buyers and sellers. I set all of my buyers up on the best search platforms and I ensure my sellers listings receive the ultimate web exposure, enhancing my efforts with additional advertising and marketing through social platforms such as YouTube, Facebook, Instagram, and Twitter.

Lastly, I am not just a transactional agent. When I begin working with a client, my primary goal is to ensure they are pleased with the service they received form the start of the transaction until the closing. Once the deal closes, I make sure the individual, couple or family knows that I cares about them as much as I cared about their transaction. It's more than just the deal - I want my clients to know I value them as much as I value my business.
Areas of Expertise
BUYER SERVICES
We're here to help you find the home of your dreams. With a team of experts guiding you every step of the way, our extensive knowledge and experience will ensure you have the best home buying experience possible.
how it works
SELLER SERVICES
We take the stress out of selling your home by providing a seamless experience from start to finish. Our team will put you in the best position to market your home and sell it for the highest possible price.
get our service
Reviews
"Erin was phenomenal! She was easy to work with, professional, reliable, and truly made my wife and I feel that she had our best interest in mind. Since working with Erin, we felt more knowledgable of the home buying process and we were ready for closing"

"Erin is simply the best of the best - incredibly knowledgable, responsive, personable, and a real expert in the market. Oh, and she is a really nice person too which makes dealing with her a complete pleasure."

"Erin has been great to work with, she's extremely knowledgable of the Chicagoland area and has been a pleasure to work with in both the sale of our home and buying a new one. She's available day and night. She works closely with you around your schedule and always presents herself in a professional manner. I highly recommend Erin for your real estate needs. "

"I was referred to Erin by an associate in my law firm. My wife and I needed to sell our duplex and then purchase a single family home to give us some more space. She sold our duplex the first week on the market (in a multiple offer) and helped us find a single family home which we love. She was knowledgable and really helped us through both transactions. We couldn't have done it without her. We continue to recommend her to all of our family and friends.
Erin Ward Message
Please let me know how I can we help you.